I wanted to create an old loft style New York City dance studio with brick walls and hardwood floors for this set.
I also loved the concept of having several enormous windows set into the brick walls and built these from scratch.  I particularly love the distressing applied to all of the surfaces, the aged bricks, the worn window sills and the grimy glass, all lend them selves to supporting the idea of an old, well worn, aged loft.
The brickwork was challenging and I went through several techniques before landing on the one I used which was using a hot wire tool to outline each brick in panels of styrofoam.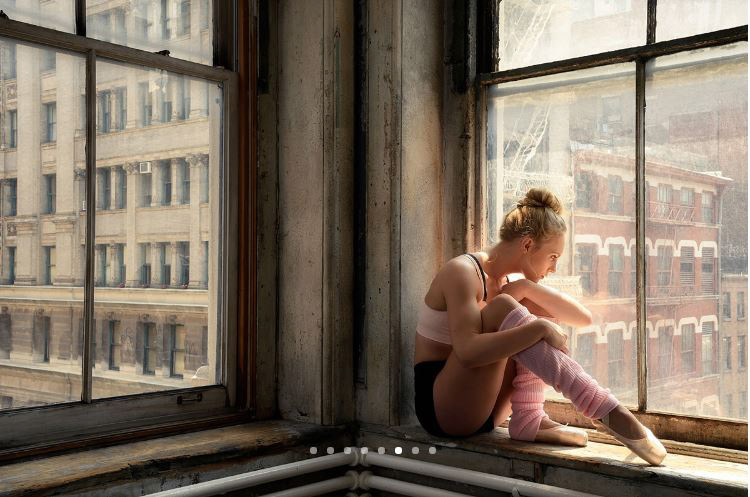 The inspiration for my Dance Studio was a shot by photographer Joe McNally of this dancer in a NYC Studio
I then finished them with several layers of acrylic paint and dust, which I think, turned our pretty well.
The set was intended for dancers, but could easily be any space and be used for a multitude of stories.